Hema 4WD App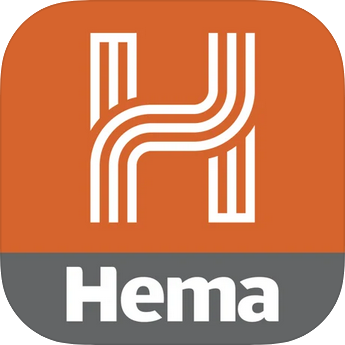 The most popular and highly recommended app for 4WD Touring in Australia is the Hema 4WD app, which was developed for Hema by Memory-Map. It is a branded version of the Memory-Map app, with the Hema 4WD map collection built into the app. When you download the app, the license and maps are built-in and you don't have to create an account or download any other maps.
Differences between the Hema 4WD app and Memory-Map
With the Hema 4WD App for iOS, you buy the app in the app store. The app is a 1.5 GB download, so make sure you have a good WiFi connection to download the app. Once the app is installed, you are all set to go offline in the Outback! (Just make sure you have "Offload Unused Apps" disabled in the iOS Settings app, under General, Storage).
The Hema 4WD Maps set in the Digital Map Store contains the exact same maps, and the same software functionality. Install the free Memory-Map app, tap Maps, Digital Map Store and download the Hema 4WD Maps package. Create a Memory-Map account, then you can then preview the maps before you buy them. When you buy the license from Memory-Map it includes use of the maps on Windows, Mac and Android as well as on iOS, and it gives you a discount on updated versions of the maps.
We recommend using the Digital Map Store because of the added value and flexibility of the license.
Android
On the Android, the Hema 4WD app is simply a license key that unlocks the 4WD map set. You need to install the Memory-Map app to use it. When you buy Hema 4WD on Android, it unlocks and downloads the maps and applies some branding to the Memory-Map app. However the license only works with Android. We recommend buying via the Digital Map Store in order to use the maps on PC, Mac and iOS as well as Android.
Hema Explorer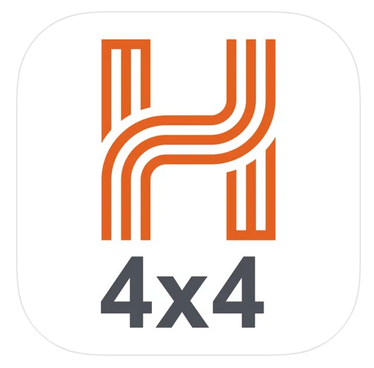 There are a number of other maps by Hema, such the the 4×4 Explorer. These apps were not developed by Memory-Map. They offer a subscription service for online maps and crowd-sourced touring information. If you find the service useful we don't hesitate to recommend using both 4WD Maps and the Explorer app.
For more information see Hema's web site.