Memory-Map Navigator for Windows
This is the fully featured GPS mapping and navigation
software on your PC
Memory-Map Navigator is a full-featured GPS ready navigation package that displays high quality (raster) images of topographic maps, nautical charts, aerial photos and more…
Below are some illustrated examples of the most popular features with further detailed specification in the side menu.
Planning
The first step in planning any trip is to look at a map or chart. Memory-Map publishes a wide range of international maps and charts but you may also use 3rd party maps or scan in paper maps for use in this mapping software. See under maps Route planning is then as simple as clicking the mouse. Click to put the starting point then click again and you're creating the route. It's that easy.
Memory-Map also has Auto-route generation, optimized for walking, cycling or driving.
---
3D World
3D World is a powerful aide to planning your route. Bring maps to life within a continuous virtual landscape. Pan, zoom and fly through the map or change the lighting/shadows to simulate the effect of the sun at different times of the day. Select your camera angle, height and position, record, play back, print or export your own custom 3D journey.
---
Print Maps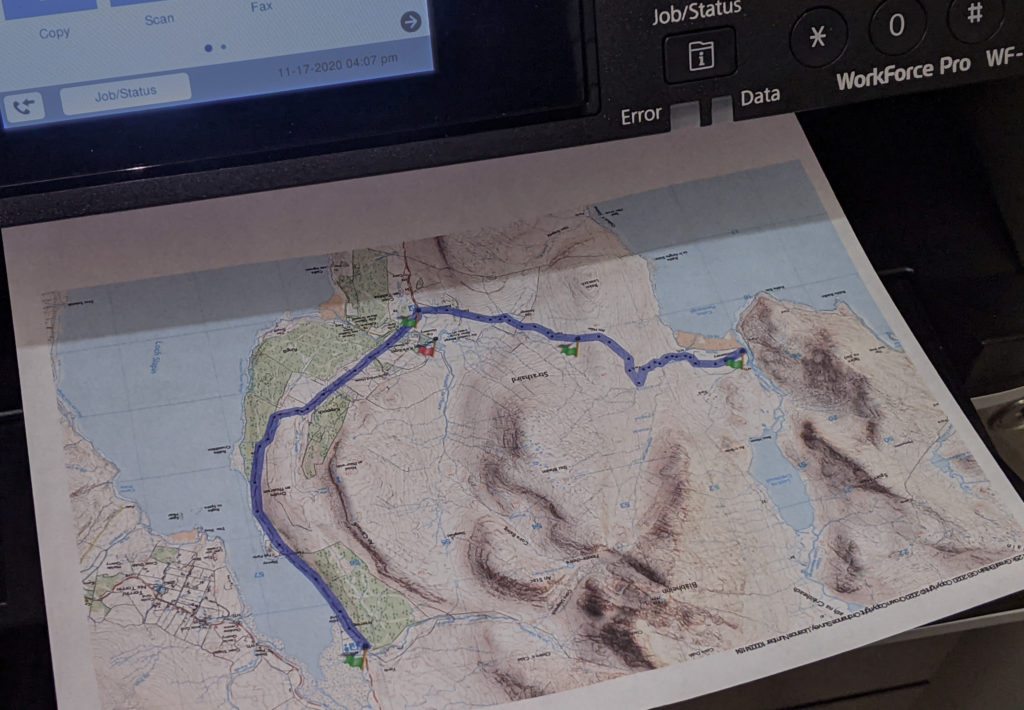 Print full color personalized maps at a scale of your choice up to A3 size. Personalize the map with routes, marks and notes. The added grid and coordinates in the margins allow you to plot and use the printed output in the same way you would a full size map sheet.
---
Print Route Cards
Create a Route Card and distribute it to your companions with all the necessary information in one document. Route Cards can be printed, emailed or posted on a web site. Route Cards are created in HTML, Word, or CSV so if you can tailor it to suit your needs by editing the template.
---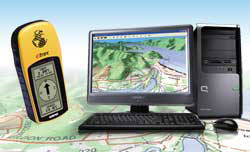 Programming a GPS
Use Sync-to-Cloud to easily transfer your routes, tracks and waypoints to your smartphone or tablet.
No more hand-keying in those coordinates. Memory-Map makes route and waypoint programming fast, easy and accurate. With as little as 2 clicks you can send a complicated route or a set of marks to a compatible Garmin GPS. When you return from your trip, you can import any marks, tracks, etc., that you created in your GPS, back into Memory-Map and view them on the PC or file them for future references.
---
Live GPS plot on a moving map
Plot Live GPS by connecting any GPS to your Laptop, or use the integrated GPS in a Mobile Smartphone and transform it into a fully featured GPS map/chart plotter. See your position in real-time on a high quality moving map/chart that scrolls as you move.

Memory-Map uses traditional navigational tools and terminology to guide you and help you work the map, including; Track logging, Range and Bearing to or from Positions, Estimated times (ETA), Cross Track Error (XTE), Velocity Made Good (VMG), clearing bearings, alarm zones and much more…
---
Performance/Trip Review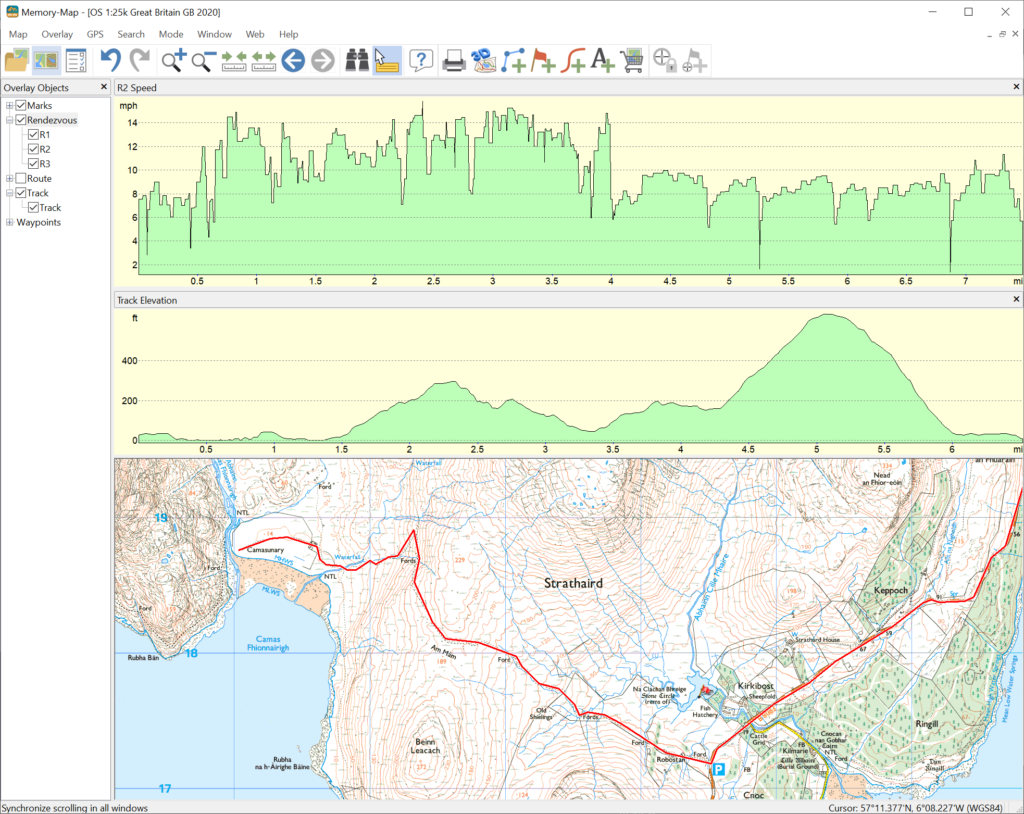 With Memory-Map, it's easy to build a history of your outdoor adventures and it even includes features for the outdoor athlete.

Import a track log from a handheld GPS or one created with live GPS and see exactly where you've been, together with your speed and distance covered and profile in a graphical form. Some GPS units record heart rate and pedal cadence, which can also be displayed graphically.

Create a digital journal by adding pictures, text, sounds or other program files to any point on the map. By linking them to marks, a simple double click opens a photo, sound recording or other file.