USGS USTopo and Topo Quads
USGS Topo Maps – Classic 1:24,000 scale, 7.5′ Topo-Quads and updated USTopo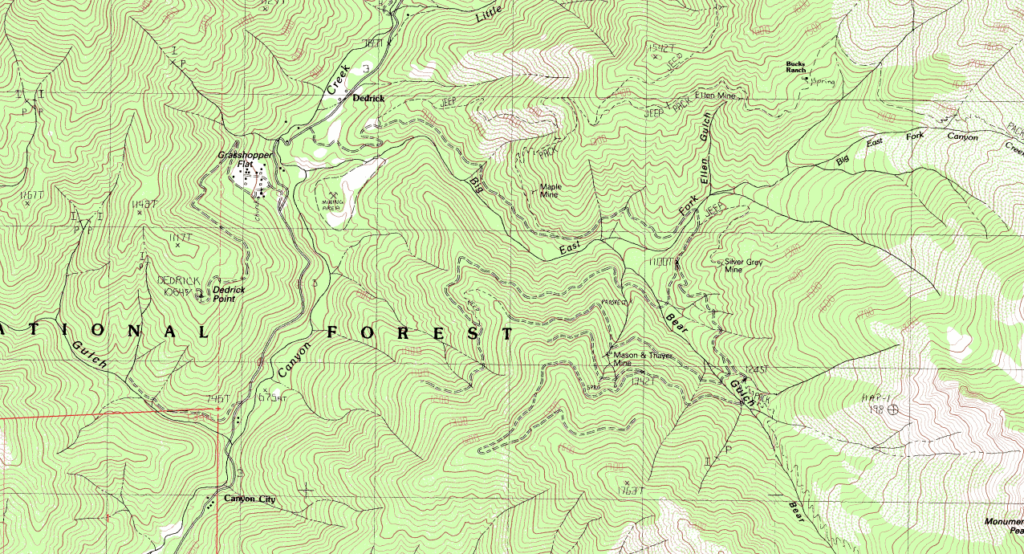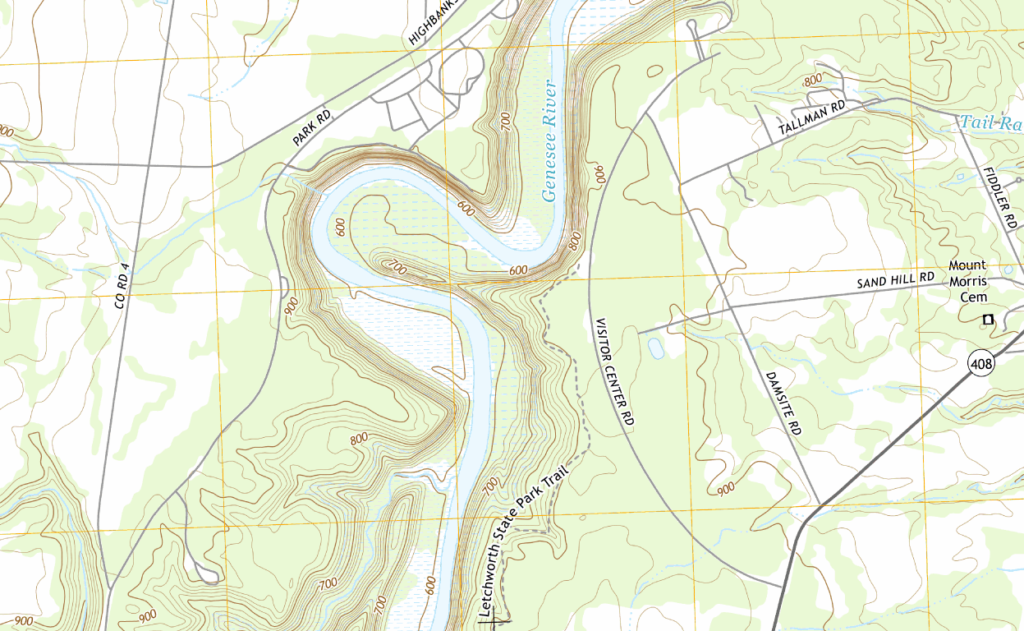 The 1:24,000 scale USGS maps (also known as the 7.5′ Quads) are the official topo maps from the United States Geological Survey. While the organization does publish up-to-date geographic data in other forms, many of these maps are decades old, and recent man-made features such as highways and dams may not be on the map at all. However, the level of detail on these hand-drawn maps has not been matched in recent digital publications. For use in the backwoods areas, these are the preferred maps for generations of hikers and outdoor enthusiasts.
The USGS maps are available for purchase state by state. Smaller states in New England and Atlantic region are grouped together (New England consists of CT, MA & RI. The Atlantic region consists of DE, MD, NJ & DC).
Alaska is covered at 1:250,000 and 1:63,000 scale.
The topo quads are merged into large seamless areas, but larger states may be broken into two or three separate files. For example, in California, there are separate maps for North, Central and Southern parts of the state. All of these parts are included when you buy the map for the state.
When purchased on iPhone or iPad with an iTunes in-app purchase, the maps are licensed for any iOS device associated with your iTunes account. When purchased via our web site with your Memory-Map account, you can use the maps on a PC tablet and phone, using Windows, Android or iOS.
The PC version allows you to plan your trip using our 3D terrain viewer, and print out paper maps to take with you. (When you are exploring away from civilization, we recommend that you don't rely solely on your electronic gadgets, and a paper map and compass are a good idea).