USA – NOAA Charts
Access the full set of NOAA raster charts for all US waters, with one year of updates
Click to buy the complete set of US charts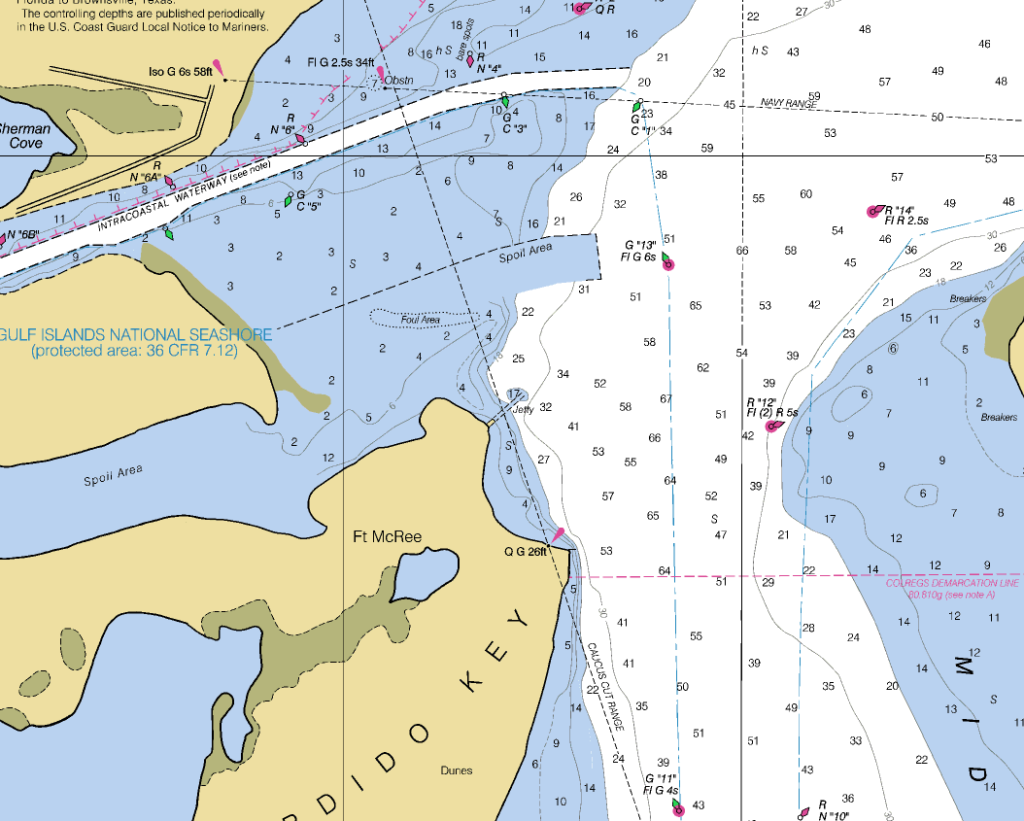 The subscription gives you access to the complete set of the latest NOAA raster charts for the United States, continuously updated for one year. This is a single payment, not a recuring payment. When the subscription is close to expiration after one year, you will be prompted to renew it. Any time you do a "Check for Updates" the app will download the most up to date charts, and you don't have to worry about uninstalling out of date charts. If you've been using our NOAA charts for a while, you should find this much easier to manage than our annual edition pricing model.
These charts show all the detail on the official government paper charts, which have the most detailed and reliable coverage available. You have a choice of using Quilted Charts, or individual charts, in the app. Quilted charts offer the convenience of a seamless view, whereas individual chart sheets give you access to all the important notes and information in the collar of the original paper charts. To access quilted charts in the Digital Map Store, download the quilted version of the package.
Once you have downloaded a chart, it remains stored on your device until you delete it, so the charts are always available offline, without any need for an internet connection. Charts may be downloaded individually, or packaged by region. In the Memory-Map app, scroll the basemap to the area you want to download, then tap Maps, Digital Map Store, and look for the NOAA chart package for your region.
Suitable for offshore and coastal navigation, The Memory-Map app is a fully featured GPS marine plotter complete with downloadable charts for many parts of the world. The full folio of detailed charts are available to preview and purchase in-app. The charts are in raster format which means they look exactly like the official paper charts, with exactly the same detail – Nothing added and nothing taken away. This is important when comparing with other navigation apps.
APP FEATURES:
Moving map, lock GPS position anywhere on screen
Record breadcrumb trail/track logs.
Create and edit marks and routes.
Import and export marks, routes and tracks in the open GPX format
Display; Position, Course, Speed, Heading, ETA, XTE, etc (user definable)
Follow Route with range, bearing and time to next waypoint or end.
Support for GPS, Compass and Barometric pressure sensors.
AIS integration, with collision alarm (requires Pro license for PC, Mac, iOS and Android, purchased separately).
Android Wear smart watch support for alarm notifications and navigation data display.
Bulk region download
While the license includes access to all NOAA charts, you can bulk-download the charts in a number of convenient regions. In the Digital Map Store listing, look for a "Package" for the chart region.